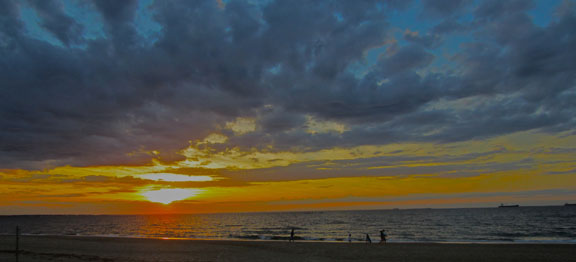 Tidewater Current | Fall 2012
Transmitting news and infomation about sustainable endeavors in Coastal Virginia and beyond. Updated Weekly.
Transportation:
For more illustrated news including the most up to date clips, visit the TidewaterCurrent Snip.it collection.
Marine Propulsion – Is Wind back on the Horizon? - Tidewater Current | Fall 2012 - 90% of global trade is transported on vessels burning high polluting fuels. Wind is a benign and readily available resource on the high seas that innovative ship designers are looking to harness in new projects.
12.3.12 - LA Auto Show Roundup: Ford Fusion, Audi's 282 Mpg, Honda, Chevy Spark - environmentalleader.com. "Audi is developing a city car that will get 282 mpg, according to Autocar. The car, which is known internally as "the 1.0-litre car," will be based on the existing Audi A1.
11.29.12 - Oceanic Algae Can Be Crude, Oil That Is : Discovery News - "Marine algae bio-oil rigs could keep the plant-powered power source from competing for shrinking fresh water supplies, while greatly expanding the area available for production."
11.29.12 - US Senate Backs Military, Obama On Green Fuels - earthtechling.com. "By a 62-37 vote, the Senate struck down a section of the National Defense Authorization Act that would have have kept the Defense Department from buying any alternative fuels that cost more than conventional fuels...The vote doesn't end debate on the topic – the House version of the Defense spending bill has its own biofuels prohibition – but it does remove one hurdle that the Pentagon was facing as it seeks to decrease its reliance on oil."
11.27.12 - VB council moves light rail forward - wavy.com. "The ordinance, "authorizing use of reasonable efforts" to support the development of light rail to Virginia Beach, was approved 10-0 by council Tuesday evening."
11.26.12 - Hybrid Container Ship Wind-Driven With 'Automatic' Sails - treehugger.com. "The Ecoliner is estimated to have a top speed of 18 knots, and when speeds drop below 12 knots it needs the assistance of an electric motor. The Ecoliner is scheduled to be ready next year, in 2013."
11.19.12 - Slowing Cargo Ships More Than Halves Pollution near Ports: Scientific American - "A speed limit of 14 mph, down from the current cruising speeds of 25 to 29 mph, would cut nitrogen oxides – a main ingredient of smog – by 55 percent and soot by almost 70 percent, according to the University of California, Riverside study"
11.16.12 - First-Of-Its-Kind Wireless Electric Bus Of The Future Debuts In Utah - cleantechnica.com. Utah State University prototype bus charges wirelessly on route at regularly scheduled stops. The project received $2.7 million in funding from the Federal Transit Administration.
11.14.12 - Drive On: Algae-based diesel biofuel goes on sale - usatoday.com. 20% algae diesel blend on sale in San Francisco.
11.13.12 - Company Says Wind Energy Could Mean Big Fuel Savings - shipandbunkder.com. Solar Sailor technology used on passenger ferries can be installed on commercial bulk container ships and save hundreds of thousands of dollars in fuel costs. From the CEO: "There is immense energy in the oceans which can be harvested and used by ships and we have the technology to efficiently harvest that energy,"
11.12.12 - A Mass-Transit Proposal To Connect A City Using Aerial Gondolas - fastcodesign.com. "Michael McDaniel unveiled an ambitious plan called the Wire, which proposes a network of gondolas over Austin, Texas."
11.12.12 - New Fort Myers plant creating biodiesel out of restaurants' used cooking oil - naplesnews.com. "The recently opened plant, which operates as FL Biofuels, is collecting vegetable oil to make fuel. It's the only plant of its kind at a state farmer's market."
11.8.12 - Space-age rapid transit to debut in Tel Aviv | ISRAEL21c - "Developer of NASA-designed skyTran chose Israel as the perfect place to pilot the software-guided personal transport pods that glide on a cushion of air....The cost of implementing skyTran is estimated at $9 million per mile, as opposed to $100 million per mile for a light rail system and $20 million per lane for buses. The fare will probably be competitive with Tel Aviv's sherut (taxi van) service, says Sanders. And maintenance costs would be remarkably low."
11.7.12 - (VA) High-speed rail taking a new turn - dailyprogress.com. "Alexander E. Metcalf, president of the consulting firm Transportation Economics & Management Systems, Inc., is working with the Hampton Roads Transportation Planning Organization on the possibility of a high-speed rail project."Unbeknownst to most Virginians, [Mr.] Metcalf says, the Norfolk-Richmond-Washington route may be the best prospect in the country for high-speed passenger service outside of the densely populated Washington-New York corridor," reports Bacon's Rebellion."
11.7.12 - Honda Civic Diesel Achieves 65 MPG - cleantechnica.com. One sale Jan 2013 in Europe
11.5.12 - Compressed Air Motorcycle Breaks 80 MPH With Ease - earthtechling.com. O2 Pursuit designed in Australia is powered by a scuba tank of air can go 60 miles on one tank and reach speeds over 80 mph
11.5.12 - Volt, Nissan Leaf to Offer Wireless Charging - evwind.es. "Evatran, a maker of Plugless Power brand wireless car chargers, will begin offering the devices to buyers of the Nissan Leaf and Chevy Volt in March of 2013"
11.2.12 - Car geeks say the all-electric Tesla is the best car - grist.org. "Automobile Magazine, a publication for genuine gearheads, has named — of all the cars in the world — the electric Tesla Model S as the 2013 Automobile of the Year."
11.1.12 - Great Ideas on Energy: Artificial Photosynthesis, Algal Fuel, Hybrid Ships - alcalde.texaseses.org. University of Texas researchers are looking into a lot of innovative technologies. One researcher wants to make battleships the Priuses of the high seas. The hybrid ships could save 37% of fuel conventionally used.
11.1.12 - Turning Algae To Biofuel In A Minute - redorbit.com. If researchers can economically produce fuel from algae, the US could potentially produce all the fuel it consumes in an area the size of New Mexico. University of Michigan researchers have developed a method that may be a game changer. They pressure cooked wet algae for a minute and were able to extract all most all of the energy it contained. But they need to further develop the process to see if it really will produce energy faster and cheaper.
10.29.12 - Era of 100% petroleum-free aviation debuts with first all-biofuels flight in Canada - biofuelsdigest.com. Ottawa - Flight fueled with oilseed made using Agrisoma Resonance Energy feedstock and a proprietary process developed by Applied Research Associates.
10.26.12 - German River Touring Boat Uses Clean Fuel Cell Technology - earthtechling.com. Hydrogen powered ferry in Hamburg.
10.24.12- New Ferry Goes To Zero Emissions : Discovery News - discoverynews.com. "A passenger ferry that emits zero carbon will be plying the routes between Denmark, Germany and Sweden in the next five years. FutureShip, a subsidiary of GL Group, has designed a ship that runs on a combination of solar power, fuel cells, batteries and wind power. It can hold 1,500 passengers and about 1.3 miles of parking space for cars." See more in Clean - Eco Transport.
10.24.12 - Nissan Leaf All-Electric Taxi Cab Fleet Coming To Virginia - earthtechling.com. "EV Taxicabs, according to the Washington Examiner, needs to first gain approval of the Arlington county board of supervisors before it can begin operation. It looks likely it will happen, given that the county manager there has already recommended the company be granted approval for 40 cabs out of a total of 65 new vehicles being added to the county's existing 765 cabs."
10.24.12 - Google-backed Cool Planet hopes to raise (a lot of) money for biofuel plant - gigaom.com. "The company uses high heat and pressure to compress woodchips, crop wastes or other feedstock in an oxygen-free environment. ... This process creates vapor that is then converted to fuel. The process also generates biochar" which can be used as fertilizer.
10.20.12 - Groundbreaking took place Friday for the solar fuel research center - earthtechling.com. "Joint Center for Artificial Photosynthesis (JCAP)" at the Berkeley Lab's campus near UC Berkeley. The goal of research at the new facility is "(T)o develop a manufacturable solar-fuels generator, made of earth abundant elements, that will use only sunlight, water, and carbon as inputs and robustly produce fuel from the sun ten times more efficiently that current crops."
10.19.12 - Killington Resort Gondola Now Powered by Cow Manure - treehugger.com. Green Mountain Power collects manure from 10,000 cows in Vermont and converts it to biogas.
10.19.12 - Pentagon, World's Biggest Fossil Fuel User, Shops for Biofuels - businessweek.com. The DoD will soon announce 5 grants to companies producing renewable fuels Up to $180 million will be provided over time to fund commercial production. They are looking to provide half of their fuel (which was some 130 million barrels last year) with renewable sources. The author goes on to discuss the companies likely to win grants.
10.18.12 - E-Moss Testing "completely climate-neutral" Wireless Charging Bus in Netherlands - cleantechnica.com. "This bus is can be charged by plugging in overnight or via wireless charging."
10.18.12 - Biofuel From Seaweed Saves Water, Land Area - designnews. Sea6 Energy in India and BioArchtecture Labs in the US are both investigating processes to convert seaweed into fuel.
10.18.12 - Charlotte Gets Huge Light Rail Expansion. - cleantechnica.com.
10.17.12 - Student organizations promote alternative fuel vehicles - collegiatetimes.com. "The National Alternative Fuel Vehicle Day Odyssey, a nationwide sustainable energy outreach and education event, takes place at Virginia Tech for the first time today. Tech's Hybrid Electric Vehicle Team is teaming up with Ut Prosim PR, the Tech chapter of the Public Relations Student Society of America, to host the event from 10 a.m. to 5 p.m. in the Graduate Life Center Plaza. "
10.17.12 - New Data Shows Where Americans Bike to Work - governing.com. "Nationwide, more than 777,000 people rode bicycles as their primary means of traveling to work last year, according to the Census Bureau's 2011 American Community Survey."
10.11.12 - Algae Are a Growing Part of San Diego's Appeal - businessweek.com. "Algal biofuels research generated $80.9 million in economic activity in the region last year and employed 466, up from 215 in 2009, according to a study (pdf) from the San Diego Association of Governments. A $4 million grant from the California Department of Labor has helped meet growing industry demand for skilled labor by training biofuel workers and job seekers through local universities, community colleges, and extension programs."
10.11.12 - Ford C-MAX Energi Plug-in Hybrid Gets 100 MPGe Rating from EPA - treehugger.
10.11.12 - Converting Gas Cars to Electric - cleantechnica.com. Great idea, but no mention of cost. York county science teacher converted a bug for roughly $10,000 (including cost of the not running vw),
10.10.12 - Audi's Carbon Neutral E-Gas - ecogeek.org. The Audi A3 TCNG can run on regular gas or synthetic methane produced from non food organic waste using renewable energy. See more in clean - eco transport collection.
10.10.12 - Running on sunshine: how to charge your electric car with solar panels - csmonitor.com. "Since going solar and electric motive transport, our monthly electricity cost has average only $13, as this is the basic connect fee that PG&E charges to be on the grid,"...AND with "time of use" metering for charging the cars at specific off-peak times, we have Zero energy costs for powering the cars,"
10.5.12 - Holy, Moly! Private-Sector Passenger Rail in Va.? - bacosrebellion.com. "While the McDonnell administration seeks funding to extend Amtrak passenger service in Virginia, Hampton Roads planners are pushing European-style high-speed rail from Norfolk to Richmond and Washington -- financed largely by the private sector."
10.4.12 - Next generation bikeshare system teams with AT&T | SmartPlanet - "Social Bikes is the first public bike share system that relies completely on a mobile network to track, locate and unlock bikes" The company will launch in Buffalo, NY, Sun Valley Idaho and San Francisco, CA later this year.
10.1.12 - Hydrogen fuel cells coming to Canadian Coast Guard ships -
TidewaterCurrent - 3 science vessels will be fully powered by fuel cell technology, yet to be determined. In addition to the environmental benefits, the plan could bring economic benefits as well with commercial opportunities.
10.1.12 - Study: Chevy Volt Owners Spent Just $300 To Drive 10,000 Miles - Gas 2 - Happiest car owners in America.
10.1.12 - Tesla Unveils Solar Powered Charging Stations - ENN: Environmental News Network - Tesla will install 100 supercharges powered by a solar carports in high traffic corridors across the country by 2015. Six were just installed in CA.
9.28.12 - San Diego Zoo Embraces Social Innovation By Installing Electric Vehicle Solar Charges - justmeans. 10 solar canopies will produce 90 kW of energy and support 5 EV charging stations. "Using new battery social innovation technology, a 100-kW energy storage system will be charged by the solar canopies and used to offset power demands on the grid to charge the vehicles. When the battery charging is complete, the excess solar energy that is generated will be released into the electric grid to benefit the surrounding community." See more in the Clean - Eco Transport Collection.
9.27.12 - Naval Research Laboratory sets its sights on hydrogen fuel - hydorgenfuelnews.com. New process to generate fuel from seawater requires a great deal of research.

9.26.12 - Hyundai delivers 15 hydrogen-powered cars to Denmark - torquenews.com. Copenhagen city fleet to evaluate the new vehicle. The Hyundai ix35 is a zero-emissions vehicle. Fueling takes only a few minutes and the fuel cell stack converts hydrogen into electricity to power the cars motor with water the only byproduct. The vehicle reaches close to 100-mph with conventional range.
9.24.12 - California's High Speed Rail Gets Federal Approval for First Segment of 800-Mile System - cleantechnica.com. Unless they include tolls, roads and bridges are not profit centers. As with rail, infrastructure allows access and economic growth.
9.22.12 - Amazon Offers $5.5M to Improve Public Transit Near New Seattle Campus - revmodo.com. Amazon is aiming to have 75% of employees travel to work via public transit or bicycle and is wiling to contribute to developing the necessary infrastructure.
9.20.12 - Transportation fuel derived from sunlight, waste CO2 working with Audi - ecoseed.org. "According to Joule's press release, unlike the costly, multi-step production of biofuels from agricultural feedstocks, Joule's Helioculture platform directly and continuously converts sunlight and waste CO2 into fuels, including ethanol and hydrocarbons that serve as the essential chemical building blocks for diesel."

9.20.12 - Garmin App Update Adds Public Transit Guides - pcmag.com. New App for foot and public transport is available.
9.19.12 - Lufthansa, Algae Tec to Build Algae-based Biofuels Plant - Environmental Leader - The biofuel facility will be sited near an industrial source that will provide a feedstock of carbon dioxide to fuel algae growth. And, in flight trials with algae derived fuel, carbon dioxide emissions were reduced 50%.
9.14.12 - What are the 10 Best Value Hybrid Cars and Trucks? Find out here! gas2.org.
9.14.12 - USU students build race car, set land speed record using biofuel - standard.net. The biofuel was developed using a process using yeast to convert dairy waste created during the cheese making process. The students are also looking at algae biofuel.
9.13.12 - NRDC Poll: Americans Want More Public Transport - revmodo.com. "Fifty-five percent of Americans want to drive less, but 74 percent say they have no other choice to get from point A to point B."
9.13.12 - Bicycling Renaissance Underway in U.S. - cleantechnica.com. "Mayor Rahm Emanuel plans to make Chicago "the bike friendliest city in the country". There is also the Boston bike-share program, DC biking programs, NYC's huge bike-sharing program and growth in bicycling, and the East Coast Greenway running the eastern seaboard north to south."
9.12.12 - Electric Airplane Maker Unveils Solar-Charging Trailer | Autopia | Wired.com - PC Aero of Germany unveils solar powered airplane with it's solar charging trailer at the Berlin Air Show. The company claims the plane has a range of 600 miles at a cruise speed of 90 mph.
9.11.12 - Check Out This Great Bike-Sharing 'How To' Guide for U.S. Cities! - treehugger.com. Federal Highway Administration developed the Bike Sharing How to Guide.
9.11.12 - Transit Creates 31-84% More Jobs than Building Highways (Per $1 Spent) - cleantechnica.com. Transit-oriented development creates jobs, cleaner air and benefits the economy and national security (as less foreign oil is imported).
9.10.12 - Hydrogen Fuel Cells Could Lead To Cleaner Ships - Gas 2.org
9.9.12 - N.C. officials envision Outer Banks as cycling mecca - hamptonroads.com. "Currituck, Dare and Outer Banks towns have spent $6.7 million on bike paths. A regional planning organization wants to work with local government and the state to build more bike lanes on the Outer Banks and in inland towns like Elizabeth City and Edenton."
9.6.12 - Is London Serious About Building a Network of Elevated Bike Lanes? - theatlanticcities.com. SkyCycle paths (a cycling highway) envisioned by Sam Martin of Exterior Architecture has received attention from the Mayor of London and meetings are moving forward with the company that owns the city's overground infrastructure.
9.4.12 - People-Powered Buses Help DNC Delegates Travel In Style - earthtechling.com. Freewheelin offers human powered transport in Charlotte for the DNC. They also offered their 20 eight seaters pedal carts at the RNC in Tampa saving some 600 tons in carbon emissions.
9.4.12 - Resurgence of Airships Taking Flight - revmodo.com. Airships will likely deliver cargo to remote locations and potentially function like cruise ships for inland eco tours.
9.3.12 - South Korean Researchers Create Clean Biodiesel from Sewage Sludge - inhabitat.com. With a high lipid content, the biodiesel from sewage sludge could be produced for pennies per gallon. According to a researcher from Mississippi State, the research is promising.
9.1.12 - Va. high-speed rail project assessments released - dailypress.com. Final environmental impact statements for routes connecting the Hampton Roads area to Richmond via Petersburg and the Southeast High Speed Rail Corridor have been completed.
Check the Archive for Previous Posts
All Rights Reserved. Disclaimer.