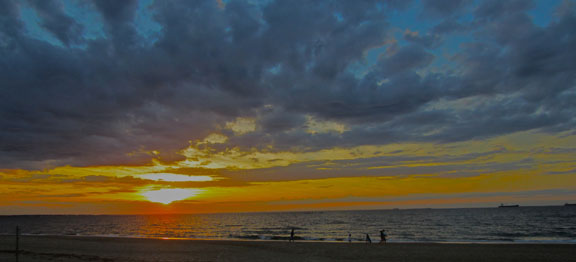 Tidewater Current | Fall 2012
Transmitting news and infomation about sustainable endeavors in Coastal Virginia and beyond. Updated Weekly.
Natural Resources: Conservation & Restoration:
For information on a host of local events, visit the "Events" link in the above menu bar. For the most up to date illustrated news and even more clips, view recent snips in the TidewaterCurrent Natural Resources / Earth-Climate / Fossil & Nuclear Snip.it collections.

Help create a foundation for a Virginia Marine Debris Plan - February 27 & 28, 2013 - Sponsored by the Virginia Coastal Zone Management Program - Virginia Aquarium and Marine Science CenterVirginia, Beach Virginia. Includes link to sign up.

Christmas Bird Count
The 113th Christmas Bird Count will take place from December 14, 2012 through January 5, 2013. Find a Count near you to get involved on this page.
Drink your way to a Cleaner Bay: Craft Brewers Contribute to Restoration Efforts - Tidewater Current | Fall 2012 - Striped Bass Pale Ale, Pearl Necklace and Rosie Parks Oyster Stout are all relatively new brews. And the proceeds from sales will be used for restoration efforts along the Chesapeake Bay.
The Rising Tide: Research and Planning - Tidewater Current | Fall 2012. Analysis by ODU researhers indicates that sea level rise is accelerating in the mid-Atlantic. A study conducted by UVA students highlights potential adaptation strategies.
Pollinator Partnership
Free app - The Bee Smart™ Pollinator Gardener is your comprehensive guide to selecting plants for pollinators specific to your area. Never get caught wondering what plants to buy again
12.7.12 - The Bottom Line: Big Turnout for Little Menhaden - nationalgeographic.com. "The Atlantic States Marine Fisheries Commission (ASMFC) has seen a lot in its 70-year history but nothing quite like this. More than 128,000 people flooded the commission's inboxes with postcards and emails last month, a new record for public comment"
12.6.12 - Vermont - Consumers can buy trees as gifts to protect clean water, combat climate change, and create a more resilient future - vtdigger.org. Great program. Clearwaterfund.org is offering gift trees that will be planted and maintained along critical waterway buffer zones.
12.6.12 - Doha's most progressive country on climate change? Wales - guardian.co.uk. Leading the UK in renewable energy "Wales will become the first country in the world to make it legally binding for all public bodies, from health trusts to libraries and schools, to take account of the environment and social issues when they make a decision. The sustainable development bill should be delivered in just under a year, says Griffiths, who is in Doha to meet other regional governments like Catalonia, Brittany and Quebec, as well as UN agencies. It would be a legal first," he says. "A country may be small but it can be smart and far-sighted.""
12.6.12 - Will the devastated monarch butterfly take flight again? - grist.org. "In the United States, butterfly lovers are offsetting the milkweed die-off by building "monarch way stations," such as the milkweed gardens that are now growing everywhere from a convention center roof in Pittsburgh to Debbie Jackson's backyard in Davisburg, Mic" Link to Flight of the Butterflies teaser which will play at the American Museum of Natural History in 2013.
12.6.12 - South Korea drops plans to resume whaling - guardian.co.uk. Fisheries ministry received a million protest emails in 3 weeks.
12.6.12 - ODU Class Registers First Sighting of Northern Lapwing in Virginia - odu.edu. "Up until last week, there had been no sightings in Virginia of the Northern Lapwing, ...As it turns out, there were other reports in November of Northern Lapwings being sighted in Maryland and farther up the East Coast... Many species that are not often seen in the United States were spotted during and after the storm swept the East Coast. These include the Pomarine Jaeger, Petrels, Northern Gannets, Ross's Gulls, and even some Northern Lapwings. Apparently, the Northern Lapwings were swept off course during migration by a combination of the winds of Sandy and high pressure in the north Atlantic. "
12.5.12 - Senator to introduce legislation to lift 30-year uranium ban - wpcva.com. "State Sen. John C. Watkins (R-Midlothian) said Monday he will introduce legislation in 2013 to lift Virginia's 30-year ban on uranium mining.....Pittsylvania County (where a proposed mine is planned) Board of Supervisors members Jessie Barksdale, Marshall Ecker, and Jerry Hagerman, who pushed for a permanent ban on uranium mining, were dismayed by Watkins' announcement."
12.5.12 - Bird Migration Corridors in Connection with Offshore Wind - usgs.gov. Public Lecture Series: Science in Action - Wednesday, December 5, 2012, 7:00 PM - Title: A Bird's Eye View: Offshore Wind Energy By: Alicia Berlin, Ph.D. and Allan O'Connell, Ph.D. - lectures can be followed live via our @USGSLive Twitter account.
12.4.12 - New Observatories Will Warn Public about "Atmospheric River" Floods: Scientific American - "An $11-million weather sensor network being installed in California will give officials more time to prepare for onslaughts of Pacific storms" Sensors are also being put in place to measure soil moisture, which helps determine potential flooding so officials can make important decisions like whether a dam should be opened or closed. Data generated from this new monitoring system will be made available online for public use.
12.4.12 - Bayer CropScience to build bee care center in RTP - heraldsun.com - DURHAM - Bayer's neonicotinoid based insecticide has been implicated in scientific research as harmful to bees. It's noted in the article that they are building the $2.65 million facility at their headquarters in Research Triangle Park, NC to collaborate with university and other researchers to ensure that "the company's crop protection products are not used in a way that could case any inadvertent exposure to bees"
12.4.12 - Polar Beverages jet gives stranded turtles a lift to Ga. - telegram.com. Four sea turtles found suffering from hypothermia in Cape Cod, Massachusetts were flown courtesy of Polar Beverages to Georgia for rehab.
12.3.12 - Wind-wildlife meeting highlights wind energy industry's proactive approach - reve. "Working with conservation groups, wildlife agencies, and wind energy companies, scientists have identified the questions to ask, are developing a body of peer-reviewed research across species and across disciplines, and are planning for future research priorities. We're building a strong scientific foundation for responsible wind energy development....The Wind Wildlife Research Meeting agenda, with a full list of presentation topics, is available on the AWWI website."
12.2.12 -- 100 Sea turtles rescued by the Philippine Nav- White Wolf .
12.1.12 - Report: Va. uranium regulation could cost $5M a year - pilotonline.com. Study released that defines the regulatory framework needed to allow uranium mining. Program would cost $5 million/yr to operate. Numerous groups including farmer, environmental and county associations are against lifting a state ban on uranium due to environmental concerns.
11.30.12 - Cornstalks Everywhere But Nothing Else, Not Even A Bee : NPR - Great article. Fascinating, but not surprising. For a new coffee table style photo publication entitled "One Cubic Foot, an NPR journalist set up cubes at various locations around the world that took images of all the critters that entered the cube. At most locations there were hundreds of critters, yet oddly in an Iowa corn field there were hardly any. "There's something strange about a farm that intentionally creates a biological desert to produce food for one species: us. It's efficient, yes. But it's so efficient that the ants are missing, the bees are missing, and even the birds stay away. Something's not right here. Our cornfields are too quiet."
11.30.12 - U.S. seeks to protect 66 kinds of coral - latimes.com. "The government was prodded into action by the Center for Biological Diversity, a nonprofit group that sued in federal court and forced a decision that must be completed within a year."
11.29.12 - Farm lobby wants Virginia uranium ban to stay - pilotonline.com. "The Virginia Farm Bureau Federation is backing the continuation of the state's 30-year ban on uranium mining, concluding that the mining and milling of the radioactive ore is a threat to Virginia's multibillion dollar agricultural industry."
12.28.12 - Cape Cod, MA - Humpback whale freed from fishing gear entangled around animal's body - boston.com. "This was the 11th successful whale rescue executed by the center this year. There have been 41 whales entangled this year, Landry said.
11.27.12 - Your local beach may be getting slightly cleaner, or maybe not - grist.org. EPA issues stricter water quality guidelines for beaches, lowering the allowable levels of e. coli and enterrococci bacteria. The new standards are only recommended and may or not be implemented by individual states.
11.26.12 - VIMS prof studying 'middle ground' sea-level change - vagazette.com. Gloucester, VA - "Intra-seasonal variability, which Brubaker says takes place over 10-90 days and can add or detract a foot or more from the predicted tide, is likely due to shifts in oceanic currents and large-scale movements of water masses along the coast....You can't help but notice that the spikes in the duration of high-water events seem to correspond to the very strong El Niño event in 1997-98, and again in 2009-10, which is the next biggest El Niño peak,...Brubaker's research has also found that peaking levels will have the greatest affects in the mid-Chesapeake Bay, where the tidal range is lowest. That could affect how flood-prone an area is."
11.26.12 - Local kids get the buzz on beekeeping - pilotonline.com. Virginia Beach, VA - "Beekeepers say younger adults and children have flocked to the clubs because of exposure to a somber topic - the decline of the honey bee population. Scientists attribute the drop to an increase in bee-killing parasites and pesticide use, and have worried about the impact on agriculture and the human diet."As a result, people are looking to see how they can help out," said Keith Tignor, apiarist for the state Department of Agriculture and Consumer Services."
11.24.12 - Rising Seas, Vanishing Coastlines - nytimes.com. "More than six million Americans live on land less than five feet above the local high tide. (Searchable maps and analyses are available at SurgingSeas.org for every low-lying coastal community in the contiguous United States.) Worse, rising seas raise the launching pad for storm surge, the thick wall of water that the wind can drive ahead of a storm"
11.23.12 - After four years, end to winter (crab) dredging considered - pilotonline.com. Virginia - "While state regulators this week approved a fifth year of moratorium, they also pledged more than $130,000 toward a scientific study that hopes to prove once and for all how harmful winter dredging really is."
11.23.12 - Could Seaweed Help Turn Cape Cod's Nitrogen Problem From Lemons Into Lemonade? - capenews.net. Wood Hole scientists have been conducing experiments this summer harvesting strings of edible seaweed that gobble up nitrogen.
11.22.12 - Well-traveled whimbrel set free after years of tracked data - pilotonline.com. Researchers from WM's Center for Conservation Biology have tracked the whimbrel's travels over more than 45,000 miles over the last 3 years."Hope's well-documented travels to a particular shore in St. Croix, in the U.S. Virgin Islands, have made her an international conservation star. Locals there have used Hope's site fidelity to block construction of a resort and golf course around her preferred wintering spot."
11.21.12 - Without polar satellites, forecast for Superstorm Sandy would have suffered European analysis finds - washingtonpost.com. "later this decade, a gap in these polar-orbiting satellites is foreseen" Without pertinent data provided by these satellites, accurate forecasting will likely be affected.
Ocean Frontiers: the dawn of a new era in ocean stewardship - FREE Movie at VIMS November 19, 2012 (3:30 PM AND 6:30 PM – McHugh Auditorium - VIMS, Gloucester Point, Yorktown)

Ocean Frontiers takes us on an inspiring voyage to seaports and watersheds across the country—from the busy shipping lanes of Boston Harbor to a small fishing community in the Pacific Northwest; from America's coral reefs in the Florida Keys to the nation's premier seafood nursery in the Mississippi Delta. Here we meet an intermingling of unlikely allies, of industrial shippers and whale biologists, pig farmers and wetland ecologists, sport and commercial fishermen, reef snorkelers and many more, all of them embarking on a new course of cooperation, to sustain the sea and our ocean economies. Filmed in HD. Ocean Frontiers is a documentary and outreach campaign to inspire and mobilize audiences to better care for the ocean and the bay, for the good of all. More Info about the production. The viewing is free and open to the public - click on the time above to register for a viewing.
11.20.12 - Bay Daily: Fracking's Dramatic Impact May Soon Be Seen in Chesapeake Bay - Dominion is seeking permission to renovate the Cove Point natural gas terminal in Calvert County, MD to export LNG. Environmentalists are concerned that the facility would encourage more hydraulic fracturing in the region.
11.20.12 - Jetty protecting Tangier Island harbor to be built - pilotonline.com. Without help this island would suffer inundation.
11.20.12 - Virginia Uranium Mining Moratorium Supported in Resolution by Va. Assoc. of Counties at Nov. 2012 Conference - virginiawatercentralnewsgrouper. "the Virginia Association of Counties' (VaCo) environmental and agricultural steering committee passed a resolution urging the Virginia General Assembly to maintain the Commonwealth's 1982 moratorium on uranium mining,"
11.19.12 - Uranium Mining Could Prompt Radioactive Debate In Richmond - wamu.org. "Environmentalists say they are concerned about a radioactive byproduct of uranium mining known as "tailings," which they say can pollute downstream communities in the Hampton Roads area. "
11.18.12 - Columbian.com - Banking on wetlands - Good read on the wetland banking business. "Builders like wetland banks for the added flexibility they offer new projects. State ecology officials like them for their natural benefit, often showing more success than a smaller wetland squeezed into a construction site somewhere. "
11.19.12 - Among the eagles: deadbeat dads, nest intrusions and cheating wives - wm.edu. William and Mary researchers from the Center for Conservation Biology have been following nesting eagles in the region for over thirty years and in that time numbers have increased significantly. The group operates a camera during nesting season (a link is included). "In Virginia, bald eagles start working on their nests in the fall; egg laying starts in mid-December and will extend to mid-February. Then, the chicks usually fledge at around 12 weeks, although they will still hang out around the nest for a short time, from a few weeks up to a month."
11.18.12 - Sandy's damage to wildlife refuges adds to questions about federal spending - washingtonpost.com. Wildlife refuges from the Outer Banks to Maine, including Chincoteague suffered tremendous damage from Sandy and continue to be on the front line of damage caused by sea level rise. The repair costs tremendous and "according to a report being released Monday by the Cooperative Alliance for Refuge Enhancement (CARE), a coalition of groups from the National Rifle Association to Defenders of Wildlife plans to cut the Interior Department's budget for refuges by 10 percent."
11.16.12 - Air Traffic Control for the Ocean - theblogaquatic. "a group of organizations supportive of ocean planning, created the map to illustrate just how many different activities occur in the ocean – ferry routes, shipping lanes, sanctuary boundaries, fishing grounds, whale habitat and proposed wind energy areas, to name a few....This coordination is one of the goals of the National Ocean Policy"
11.16.12 - How Safe Are America's 2.5 Million Miles of Pipelines?: Scientific American - scientificamerican.com. Great overview of the safety and oversight of the vast network of pipelines crisscrossing the country including coverage of the issues surrounding the Keystone pipeline. "Given the limitations of government money and personnel, it is often the industry that inspects its own pipelines. Although federal and state inspectors review paperwork and conduct audits, most on-site pipeline inspections are done by inspectors on the company's dime.The industry's relationship with PHMSA may go further than inspections, critics say. The agency has adopted, at least in part, dozens of safety standards written by the oil and natural gas industry."This isn't like the fox guarding the hen house," said Weimer. "It's like the fox designing the hen house."
11.16.12 - Creating Better Climate Policy: Linking Carbon Taxes to Investments in Clean Energy - Forbes. According to a report by the Brookings Institution, price based forced reductions in carbon emissions are not enough, investments need to be made in clean energy and they propose that carbon taxes be used for that purpose.
11.16.12 - Creating your own wildlife corridor - eveningsun.com. "Animals will be drawn through the diversity of a wild corridor, unlike the barren expanse of a lawn"
11.15.12 - BP agrees to record criminal penalties for U.S. oil spill - reuters.com. "BP Plc will pay $4.5 billion in penalties and plead guilty to felony misconduct in the Deepwater Horizon disaster, which caused the worst U.S. offshore oil spill ever."
11.14.12 - Local Maritime Organizations Recognized with Learn Barge Steward Ship Awards - elizabethriver.org. Ten local maritime organizations were recognized by the Elizabeth River Project for helping to maintain the Learning Barge, a floating ecological classroom sustainably designed and built by UVA students. The barge is powered by the sun and wind and houses mini habits that students explore on field trips. The mission of the Elizabeth River Project is to achieve a swimmable and fishable riverby 2020.
11.14.12 - Oysters Are in High Demand. So Why Is the Industry So Worried? - takepart.com. " Ocean acidification has led to decreased yields for oyster farmers" on the West Coast.
11.14.12 - Marine Mammals Dodge Potentially Harmful Seismic Tests - nbcsandiego.com. California Coastal Commission denies approval of PG&E's application to conduct ocean based seismic surveys that would emit sonic blasts harmful marine life.
11.14.12 - Contamination levels still high in 3 Va. waterways - sfgate.com. After Sandy, several Chesapeake Bay tributaries remain closed to shell fishing - "coliphage levels in the Nansemond, lower James and Lynnhaven rivers remain above federal safety standards."
11.13.12 - Virginia Tries to Circumvent Obama on Drilling - nytimes.com. "The state is trying to restore a lease sale for energy exploration that was canceled in 2010 after the BP oil spill in the Gulf of Mexico. Its efforts have made Virginia the new epicenter of a campaign by energy companies to gain a toehold in the potentially vast resources hidden beneath the Atlantic....Advocates for marine mammals have written thousands of letters and testified at public hearings, arguing that seismic surveys of the outer continental shelf would hurt endangered whales. The tests are scheduled to begin early next year."
11.12.12 - Uranium mining could impact local water | WAVY.com | Virginia Beach - News Broadcast covers the proposed lifting of uranium mining ban in Virginia as well as the proposed mining project in Pittsylvania county.
11.12.12 - VMRC: banner year for oyster spat could mean banner harvest in three years - dailypress.com. "With word percolating through the watermen community that the spat set has been so good this year, we're seeing an increased number of people wishing to lease oyster grounds in the James River," said VMRC spokesman John Bull."
11.12.12 - Students Press the Case for Oysters as New York's Surge Protector - nytimes.com. From the students at New York Harbor School: "Oyster reefs act as wave attenuators and benthic stabilizers. We grow our oysters in our hatchery and then move them when they are big enough to our nurseries under our Ecodock on Governors Island and in the Brooklyn Navy Yard. Once the oysters are big enough we put them on reefs in the harbor to test if they can sustain life and biodiversity. For thousands of years oysters protected coastal regions from strong waves and storms. If we bring oysters back to New York Harbor we restore the life that was once here and make our city more resilient to rising water levels and warming oceans." Video included.
11.12.12 - Post Sandy, Wetlands Could Help Shore Up NYC's Defense | Climate Central - "Alongside the question of how we can use restore and reconstruct wetlands to help protect our shorelines in the future, is perhaps the more urgent question of how we are protecting those wetlands we do still have.Even as we note the overlap between areas of extensive hurricane destruction and tidal wetlands, properties are still being slated for development on low-lying land adjacent to tidal wetlands. Now is the time to consider reserving these lands, where possible, to allow marsh to migrate into them as the sea level rises, and to reserve their functions and benefits."
11.11.12 - Saving a fishery - fredericksburg.com. "65 percent of the adult menhaden population is removed from East Coast waters yearly. Omega Protein harvested 160,000 metric tons of menhaden in 2010, or 80 percent of the total harvest. The fishery's population has declined precipitously, from 90 billion in 1960, to 70 billion in 1985, to 18 billion in 2010. Menhaden once supplied about 70 percent of an adult rockfish's diet. Today that has dwindled to 8 percent, and researchers say rockfish are showing signs of malnourishment and early death." To reduce the the threat to this important resource in Virginia, the General Assembly needs to take action.
11.10.12 - Coast Guard launches right whale operation - hamptonroads.com. "The National Oceanic and Atmospheric Administration has implemented regulations that require vessels 65 feet or greater to operate at 10 knots or less in areas where the right whales are known to migrate. That includes the waters off Virginia."
11.8.12 - Colorado district wants to hoard drinking water so oil companies can maybe use it - grist.org.Colorado's Supreme Court is hearing arguments over a water dispute. One CO district wants to divert a lot of water that eventually would flow into the Colorado and contribute significantly to California's drinking water supply, for potential oil and gas operations. Author notes: "I'm sure that if we just explain this all very calmly to the people of California — that their drinking water is being held just in case oil companies figure out a way to extract oil shale which we can then burn and exacerbate the climate change that threatens to create permanent drought conditions in the Southwest which will then make this whole dispute unnecessary — they'll understand."
11.9.12 - Small Fish, Big Break: CA Votes to Protect Ocean's Tiniest Residents - takepart.com. "The California Fish and Game Commission voted unanimously to implement a policy that will protect more forage fish from commercial nets, in order to feed valuable marine predators including Pacific right whales, salmon, tuna, rockfish, pelicans, sea lions, and more."
11.7.12 - Caribbean sardine collapse linked to climate change - guardian.co.uk. Changes in regional wind and seawater circulation patterns are responsible for reduced plankton levels in the Caribbean, which in part contributed to the collapse of the sardine fishery.
11.7.12 - Protection From The Sea Is Possible, But Expensive : NPR - "Tide gauges show the relative water level around Norfolk is more than 14 inches higher than it was in 1930. And the rate of sea level rise is increasing, especially between North Carolina and Boston." Elevating streets has helped flooding but is expensive. Some homes have also been elevated. And the City of Norfolk is investigating a flood wall.
11.6.12 - Stop Looking For Oil: Writer-Activist Challenges Geologists - ouramazingplanet.com. At the annual meeting of the Geological Society of America this week in Charlotte, which is sponsored by the likes of Exxon, Chevron and Subaru, activist Bill McKibben recommended that geologists take on global warming rather than focusing on locating more fossil fuel deposits. He spoke about his organization's efforts to replace fossil fuels with renewable energy and in the end received a standing ovation.
11.4.12 - Coastal cities seek protections against superstorms - washingtonpost.com. From dikes to wetland buffer areas, coastal cities across the country are exploring ideas to mitigate storm damage fueled by sea level rise.
11.3.12 - Protecting New York City, Before Next Time - NYTimes.com. Using nature to combat rising sea levels are among ideas proposed to protect resources. The author notes that "less intrusive forms of so-called soft infrastructure might prove more effective in sheltering the city than mammoth Venetian sea walls. " Engineered green spaces and wetlands, oyster reefs and porous pavement are discussed.
11.2.12 - Kemp's Ridley Sea Turtle Travels from Gulf to Holland - kiii.tv.com. Flip must have ridden the Gulf Stream across the Atlantic and was found injured on the beach in Holland where she has been rehabilitating for the last year. She was flown back to the States and will be released back into the Gulf of Mexico where he belongs next Friday.
11.2.12 - Bay Daily: DC Program Pays Residents to Reduce Stormwater Pollution - cbf.typepad.com. Great community program: "DC has launched a program called RiverSmart Homes. In it, homeowners can receive up to $1,200 from the city for projects to cut stormwater runoff from their properties into the Potomac and Anacostia rivers."
10.31.12 - The 20 Cities That Are Most Exposed To Rising Sea Levels - businessinsider.com. Virginia Beach makes the list at #19, New Orleans #10, New York #3 and Miami #1.
10.31.12 -Mayor Bloomberg and Governor Cuomo Admit to Relationship Between Sandy and Climate Change - inhabitat.com. "On Tuesday, the two discussed the probability of preparing Manhattan and other areas not just for flooding, but for other climate change-related crises in the future. Solutions like levees, storm surge barriers and other expensive preventative measures were brought to the table, "
10.30.12 - Living shorelines starting to take root along Bay's beaches - bayjournal.com. -"Living Shorelines are now the preferred method to control erosion. A 2008 Maryland law mandated that living shorelines become the protection method of choice to hold back erosion, instead of the rip-rip that has become such a common site along riverfront homes. ..The living shorelines have brought terrapin back to nest on beaches that had not seen them for decades, said Eric Schwaab, NOAA's assistant secretary for fisheries. They've also led to the return of minnows, crabs, shrimp and small worms that burrow among the plants."
10.26.12 - Bay Daily: Arlington: More Green, Less Stormwater - cbf.typepad.com. "green, holistic approaches can greatly reduce runoff pollution and improve local water quality is clearly demonstrated by before and after photos of the Donaldson Run restoration project. Especially striking is this image, taken during a heavy thunderstorm. The water coming down the restored branch of Donaldson Run on the left is markedly cleaner than the muddy, silt-filled water coursing down the unrestored branch on the right."
10.25.12 - Satellite finds ozone hole still shrinking - ABC Science. Second smallest hole observed in 2 decades. Scientist attribute a warmer winter/spring in the Antarctic (not necessarily the international ban on CFCs) for the small size.
Learn How Floating Wetlands Help Water Quality - October 24, 10-12 at the AREC in Virginia Beach - HRPDCVA.gov
10.24.12 - EU 'Will Over-Deliver' on Kyoto Emissions Targets, Agency Says - greatenergychallengeblog.com. "The EU has committed to reducing emissions by 20 percent between 1990 and 2020. So far, it has achieved a drop of 16.5 percent and is on track to meet the full goal. " The US signed but never ratified the treaty.
10.24.12- International scientists to tour Byron wetlands - byronnews.com.au. New South Whales, Australia - "The Byron Bay Sewage Treatment Plant... is considered to be among the world's most ecologically advanced sewage treatment systems, incorporating around 30 hectares of various constructed wetland systems and a Class A reclaimed water supply system. More than half a million trees have been planted in a constructed paperbark wetland system which was built for the purposes of wetland regeneration, effluent reuse, acid sulphate soil management and carbon sequestration. More than 200 bird species, including rare and endangered species, rely on the wetland and conservation areas at Byron Bay Sewage Treatment Plant as habitat"
10.23.12- How Fly Farming May Help More Fish Stay In The Sea : NPR - A fly factory near Cape Town and is selling "Magmeal, a brown crumbly protein meal made of maggots, or fly larvae, to South African salmon and chicken farms." Aquaculture operators that use the fly feed, reduce the demand for and stress on forage fish populations. The company expects to produce 100 tons of fly meal next year and they cannot keep up demand.
10.22.12 - Bay oysters: VIMS scientist says they're showing a resistance to lethal diseases - dailypress.com. Dermo and MSX are still present in highly saline waters of the Chesapeake Bay, but it appears the oysters are developing a resistance to them.
10.22.12 - Aquifer drain 'caused earthquake' - bbc.co.uk. "The study highlights how human activity such as drainage or borehole drilling can have far-reaching seismic effects."
10.21.12 - Enthusiastic Student Scientist Wins Attention for Promising Solar Clean Water Project - treehugger.com. "Deepika was able to prove that the combined TiO2-ZnO rods significantly accelerated the treatment time necessary to achieve clean water using the sun for treatment...The materials Deepika chose for her project are cheap and relatively available, offering a good fit for meeting the widespread demand for cleaner water. Additionally, the photocatalysts can be re-used repeatedly, unlike chemicals treatments (e.g. chlorine or iodine)."
10.18.12 - Riding Currents - ridingcurrents.com. "The first electric boat journey to span more than 300 miles, from Santa Barbara to Mexico, helping to raise awareness about the plastic that is destroying our Oceans." Videos included.
10.18.12 - Oyster tasting returns Nov. 10 to Gloucester - dailypress.com. "Sponsored by the Tidewater Oyster Gardeners Association, the annual event gives participants an opportunity to sample and rate a variety of locally harvested oysters and helps promote oyster aquaculture in Virginia waters."
10.17.12 - What we can learn from Europe's cap-and-trade system - washingtonpost.com. Just released study of Europe's cap and trade program to reduce greenhouse gas emissions indicates the program is successful. Emissions are down while GDP is up. CA is launching a cap and trade program in 2013.
10.15.12 - Study confirms sea-level rise is accelerating along NE U.S. coast - vims.edu. VIMS study published in the Journal of Coastal Research confirms USGS and ODU studies that find accelerating rates of sea-level rise along the US East Coast. See more here: http://tidewatercurrent.com/fall2012/features.html
10.15.12 - Va. working to restore longleaf pine - timesdispatch.com. "Darren Loomis, who oversees state nature preserves in southeastern Virginia, talks about attempts to rebuild the longleaf pine forests. Only one to three percent of these evergreen forests remain."
10.15.12 - Senator Bernie Sanders: End Polluter Welfare 3A+A- - ecowatch.org. "As a member of both the Senate Energy and Environment committees, I am working to stop the handouts to the fossil fuel industry. I have introduced legislation called the End Polluter Welfare Act. Rep. Keith Ellison filed the companion bill in the House of Representatives. Our measure calls for the elimination for all subsidies to the oil, gas and coal industries. Using the best available estimates from the non-partisan Joint Committee on Taxation and other budget experts, we found more than $113 billion in federal subsidies will go to fossil fuel corporations over the next 10 years alone. These subsidies benefit some of the wealthiest corporations on the planet, including the five largest oil corporations, which made a combined profit of $1 trillion over the last decade. Unlike sustainable energy incentives, many of these fossil fuel subsidies are written permanently into the tax code by industry lobbyists, which means they never expire."
10.14.12 - Large harbor floating wetland project stirs debate - baltimoresun.com. A marina owner in the harbor, who cannot rent space wants to take on this project to improve the harbor. Environmental groups and scientists support the project as it would restore habitat and remove nutrients and likely impact water quality, but regulators are holding this project up.
10.11.12 - Norway to double carbon tax on oil industry - guardian.co.uk. "Norway is to double carbon tax on its North Sea oil industry and set up a £1bn fund to help combat the damaging impacts of climate change in the developing world."
10.11.12 - A Good Fight for a Good Whale: Ban Seismic Testing in the Atlantic- switchboard.nrdc.org. The Right Whale, one of the world's most endangered species, may soon have to contend with industrial air gun blasting in the Atlantic in the search for offshore oil and gas. The Dept. of Interior is looking to allow more than 13.5 million such blasts known to be harmful to marine mammals. Links included to a petition to stop seismic testing in the Atlantic.
10.10.12 - Monarch Madness: Burke Resident Tracks Butterflies to Mexico and Back - burke.patch. Virginia resident works to track Monarchs on their way to the mountains of Mexico where they overwinter. The population is experiencing a dramatic decline. "The monarch migration is an "endangered phenomenon," says Brower. In this country, pesticides, herbicides and development are destroying breeding habitat and milkweed plants. Monarch habitat disappears at 6,000 acres a day and overuse of herbicides along highways and elsewhere is creating grassy areas that support few species,"
10.10.12 - How a multibillion dollar rail project in London is building a wetland - chinadialogue.net. Note the source of this interesting article. Wetland loss is a concern in China and thus the interest in this project. Earth removed from an underground train tunnel being excavated under the City of London will be carried to the coast to restore an ancient wetland on Wallasea Island and serve to provide habitat and protect the coast from sea level rise.
10.9.12 - Study shows small fish can play a big role in the coastal carbon cycle - vims.edu. Researcher from Rutgers and the Virginia Institute of Marine Science find that productive forage fisheries serve as biological pumps moving carbon from the atmosphere and seawater to the ocean depths as fecal matter sinks.
10.9.12 - The Chesapeake Bay Restoration: A Partnership No More - somd.com. Southern Maryland Headline News - Great commentary. The author notes that in a recent executive meeting in Virginia of the Chesapeake Bay Executive Council which meets to coordinate Chesapeake Bay plans, Virginia Governor McDonnell did not attend, nor did his counterpart in Pennsylvania. "The Chesapeake Bay can ill afford the ongoing lack of commitment to regional partnering and solutions. While we have stayed the precipitous decline that plagued the Chesapeake in 1983, it remains far from healthy. Perhaps we need our current Executive Council members to revisit the history of the Chesapeake Bay restoration partnership and determine how it was that an EPA administrator appointed by Republican President Richard Nixon could forge with a Democratic Virginia governor who was the son-in-law of former President Lyndon Johnson a collaborative commitment to and vision of a restored Chesapeake that crossed state and federal lines of geography and authority. "
10.9.12 - Restoring the Urban Sea by Farming It - nationalgeographic.com. Seaweed and shellfish being farmed vertically off of Long Island provide food, fuel and remove nutrients.
10.9.12 - Study shows small fish can play a big role in the coastal carbon cycle - vims.edu. Researcher from Rutgers and the Virginia Institute of Marine Science find that productive forage fisheries serve as biological pumps moving carbon from the atmosphere and seawater to the ocean depths as fecal matter sin
10.7.12 - Most Whale Deaths in Past 40 Years Were Caused by Humans: Scientific American - Woods Hole Oceanographic researchers analyzed known whale deaths on the East Coast from 1970 and 2009 and determined that in 67% of cases, the cause was human, mostly from entanglement in fishing equipment and ship strikes. "The analysis also points out where future protection efforts could be focused. Van der Hoop notes that their estimates of where vessel strikes occur show a large spike in the waters around Cape Hatteras, just north of Morehead City in North Carolina. Almost no measures have been implemented in this region to reduce whale deaths, so a focus on preventing vessel strikes here could be hugely valuable."
10.5.12 - Will the Federal Agency Charged with Protecting Whales and Dolphins Stand Up to the Navy? - switchboard.nrdc.org. The author notes that the Navy is requesting permission to "take" some 33,000,000 marine mammals in testing - but in fairness, it should be pointed out that any alteration in behavior results in a "take". Nevertheless, the impact of testing on marine mammals is a real concern. Devices are being developed that monitor marine mammals better than the lookouts proposed by the Navy and the development of such technologies at a minimum should be required before any kind of testing is allowed. See http://snip.it/snips/303483
10.5.12 - Will U.S. Taxpayers Foot the Bill for BP Oil Spill Cleanup? 0A+A- - ecowatch.org. BP has already written off $11.8 billion in clean up costs. And, If a settlement plan being negotiated is adopted, an additional burden for the clean up will be put onto tax payers. BP would still have to pay fines, but they would be able to write off those off as well and deduct them from taxes owed.
10.2.12 -VIMS will use major EPA grant to help protect Chesapeake Bay - vims.edu. VIMS awarded $999,640 grant to develop tools that help municipalities protect wetlands. " EPA Regional Administrator Shawn M. Garvin said, "Through this grant, VIMS will work to reduce wetland loss in Virginia, which will help the state's economy as well as its environment.""
10.1.12 - Elizabeth Chimento of Alexandria, Va., was first to raise questions about plant's emissions | wusa9.com. Local community is celebrating the shut down of the GenOn coal plant,the largest single source of air pollution in the Washington metro area.
10.1.12 - Virginia Residents Fight Back Against Nuclear Industry Effort to Lift Ban on Uranium Mining - democracynow.org. Many of Virginia's major cities have passed resolutions to oppose lifting the ban on uranium mining in Virginia. Here's a transcript of an interview with former VA Dept, of Environmental Quality Director and now consultant to the "Keep the Ban Coalition" Robbert Burnley highlighting all the concerns.
9.28.12 - Scientists examine fall migratory pathways and habits of whimbrels - phys.org. Fall 2012 migratory routes of whimbrels tagged by researchers at William and Mary. One bird traveled 4,355 miles in six days.
9.28.12 - Raising Frogs for Freedom, Prison Project Opens Doors - nytimes.com. Great Program. With budget cuts, many prison programs have been developed to capture rainwater, renewable energy and produce food. This program is using prison labor for ecological purposes and in the process those involved are making great progress in their own rehabilitation. One prisoner involved in raising frogs is now finishing a PH.D. in molecular biology.
9.27.12 - Proposals revealed for Fort Monroe | WAVY.com | Hampton, Va. - Includes link to development plan.
9.26.12 - Giant sturgeons spotted in the James downtown - timesdispatch.com. "Sturgeons were once common in the Chesapeake Bay region, but they were fished nearly to extinction more than century ago for their caviar. In the 1800s, fishermen reportedly tied giant sturgeons to the Mayo Bridge before selling them. Pollution apparently made it hard for the fish to make a comeback."
9.26.12 - Did You Know? The Monarch's massive migration - delawareonline.com. Two critical habits for migrating monarchs on their journey to Mexico are Cape May, NJ and Cape Charles, Va.
9.26.12 - New Way to Capture Carbon: More Forests -designbuildsource.com.au. "Wood for Good spokesperson David Hopkins says increasing forest cover is cheaper, more efficient and more effective than any other method of carbon capture and storage, and that the role of forests in tackling climate change cannot be understated."
9.25.12 - Chesapeake photo becomes a stamp - washingtonpost.com. 1 of the USPS's 15 new Earthscap stamps will feature the Chesapeake Bay.
9.25.12 - Monitoring marine mammals - phys.org. "PAMBuoy is a cutting edge autonomous passive acoustic monitoring system for marine mammals. It operates 24/7 to automatically detect and classify vocalising marine mammals – whales, dolphins and porpoises, providing high resolution data that can be used to identify species present and determine temporal patterns in use." Designed for use during construction of offshore wind and marine energy installations, I would hope the device could alos be used in commercial shipping lanes and by the military before maneuvers and testing missions.
9.23.12 - Researchers Suggest Stratosphere Affects Deep Seas - ENN: Environmental News Network - New research indicates changes in the polar vortex are connected to changes in deep sea circulation and climate.
9.22.12 - Quebec's New Government Looks to Ban Fracking - treehugger.com. Quebec's Natural Resources minister says:"I don't foresee a day when there will be technology that will allow safe exploitation of shale gas. Our position is very clear: We want a complete moratorium, not only on exploitation but also on exploration of shale gas."
9.20.12 - The Waldorf Astoria Hotel in New York City is Home to 360.000 Bees That Produce Honey for Their Guests (Photos) - treehugger.com. Six hive on the rooftop have produced 125 pounds of honey since April.
9.20.12 - American Carbon Registry Approves First Carbon Offset Methodology for Emission Reductions from Deltaic Wetland Restoration - The Sacramento Bee - Am I missing something here? At first glance, I like the plan as it will facilitate the restoration of wetlands. However, it seems like a robbing Peter to pay Paul scheme. While the folks in Louisiana benefit, which I appreciate, somewhere else carbon and potentially other greenhouse gas emission are being allowed to increase.
9.19.12- Bee boulevard: How to turn an urban corridor into a haven for native pollinators - grist.org. Seattle's Pollinator Pathway could serve as a model for other cities.
9.19.12 - Airports' newest groundskeepers: farm animals | SmartPlanet- The sheep keep airport landscapes clear of potential bird habitat without the use of polluting machinery. The animals are being tested at Atlanta's Hartsfield-Jackson Airport and have been used at Seattle and San Francisco airports also. Chicago O'Hare is considering the use of goats.
9.18.12 - Hottest Ever Water Temperatures Off East Coast All the Way Down to the Bottom of the Ocean - motherjones.com. Temps in the Chesapeake Bay were 11 and 9 degrees above historical averages, respectively at the sea surface and the bay bottom. As a result of the warming, fish stock distributions are shifting.
9.18.12 - Intrigue in the fight over Va. uranium mining - washingtonpost.com. Recording captures a state politician pressuring a local Pittsylvania representative to shelve a resolution they were to vote on regarding a proposed uranium mine. "The uranium issue has been fraught with allegations of influence peddling. Last year, Virginia Uranium drew criticism for paying for state legislators to visit some former uranium mining sites in France. The trip included an expenses-paid stopover in Paris.
9.15.12 - HeraldNet.com - Old farm in Arlington has new job: cleaning stormwater - Washington state community creates a public park/wetland area for recreation and to filter storm water before it enters the Stilllaguamish River.
9.14.12 - Seahorse inspires more searching in Lafayette River - hamptonroads.com. Restoration efforts in the Lafayette River, a Chesapeake Bay tributary, in Norfolk, VA look to be successful. Among recent finds of surprising critters found generally in a healthy environment was a seahorse.
9.14.12 - Bay Daily: With Farm Bill in Limbo, Bay Cleanup Funds Are at Risk - "Agriculture is the largest single source of nutrient pollution to the Chesapeake, and the Farm Bill has historically been the largest funding source to help farmers install stream buffers, build manure storage facilities, plant cover crops and take other actions that help keep nitrogen, phosphorus and sediment from reaching waterways." Last Wednesday farmer protested at the Capitol protesting the inability of Congress to renew the Farm Bill.
9.14.12 - To the bat cave! US conservationists hope bunker can halt deadly fungus - guardian.co.uk. The Nature Conservancy is building a first of its kind artificial cave in Tennessee with the hope that it will stem the toll taken by the destructive white nose fungus on the bat population. Bats are afflicted with the illness that has wiped out 90% of some populations when they hibernate. The artificial structure can accommodate some 200,000 bats and be cleaned yearly to remove the deadly fungus.
9.12.12 - Dirty Air Villains identified by NRDC analysis - whovotesdirty.com. "With millions of polluters' dollars in their campaign chests, these members voted against protecting clean air standards 100% of the time. " Included on the Virginia Villain list are Scott Riggell and Randy Forbes. Follow the link to check your representatives' records.
9.12.12 - Oysters for Life Campaign - $175 Introductory Offer Ends Soon - oystersforlife.com. Help the Bay and receive 2 dozen Virginia oysters a year for the rest of your life. When you buy a cage, which holds 2000 oysters, up to 100,000 gallons of nutrients are filtered from the water daily.
9.12.12- Stranded turtle released into wild - delmarvanowcom. 123 pound Loggerhead was found entangled in a crab pot July 5. "Last week, Trouble was released at Cape Charles beach after nine weeks of rehabilitation at the Aquarium's Marine Animal Care Center in Virginia Beach, Va."
9.11.12 - Living shorelines: Virginia landowners learning the value of manmade marshes and beaches - dailypress.com. The concept has been used for years to stabilize shorelines and maintain wetlands. At the site described coir logs made of coconut fiber will be installed to form a stabilizing perimeter in the river. "The space between the logs and the shore will be filled with sand and graded to provide the elevation needed for native plants to thrive. When the logs biodegrade in a few years, mature plants will hold the new shoreline in place."
9.10.12 - Study targets James River algae that can be harmful - newsadvance.com. "To better understand why the James is such an algae factory, and to get ideas on how to solve the problem, the state is putting up about $3 million for Bukaveckas and other scientists to conduct a three-year study. The research began this summer."
9.10.12 - Injured bald eagle gets new 3-D printed beak - grist.org. "Beauty's new beak isn't secure enough for her to return to the wild, ...But she's a lot more self-sufficient than she was — and her case may help pave the way for making better prosthetics for wildlife in the future."
9.7.12 - New Zealand Grants a River the Rights of Personhood - treehugger.com. If a corporation can be considered a person, why not a river. Under a settlement with the government, the Whanganui was granted legal personhood. This is the first such case, but probably not the last.
9.7.12 - Plants: Even Better Than You Thought - earthtechling.com. Research from Karlsruhe Institute of Technology indicates that "living walls, strategically placed in urban canyons, can improve the local air quality by as much as 30 percent.""
9.6.12 - Suffolk council OKs resolution against uranium mining- hamptonroads.com. Suffolk joins Norfolk and Virginia Beach in opposition to a Pittslyvania uranium mining operation that threatens the water supply to the region.
9.6.12 - Destroyed coastal habitats produce significant greenhouse gas - phys.org. "Destruction of coastal habitats may release as much as 1 billion tons of carbon emissions into the atmosphere each year, 10 times higher than previously reported, according to a new Duke led study."
9.5.12 - Bay committee accepting applications - delmarvanow.com. "This year $371,841 grant monies will be awarded to eligible applicants who submit proposals emphasizing environmental education or restoration and conservation of the Chesapeake Bay.The deadline for submitting a grant proposal for 2013 is Oct. 1."
9.4.12 - Falcon takes flight after 2nd Virginia Beach rescue - hamptonroads.com. Treated over the winter at the Wildlife Center of Virginia for a fractured wing, the bird was released and rescued again, this time on the balcony of an Oceanfront high rise. The bird likely aggravated the fracture, recovered quickly and was just released at First Landing State Park.
9.4.12 - After a Town Is Buried, Controversy Still Rages - baconsrebellion.com. A good review of uranium mining in Colorado and Virginia, as communities contemplate the economic benefits and environmental consequences associated therewith. Pictured is the sealed off site of a former CO mine, that underwent Superfund cleanup at a cost $120 million.
Check the Archive for Previous Posts
All Rights Reserved. Disclaimer.